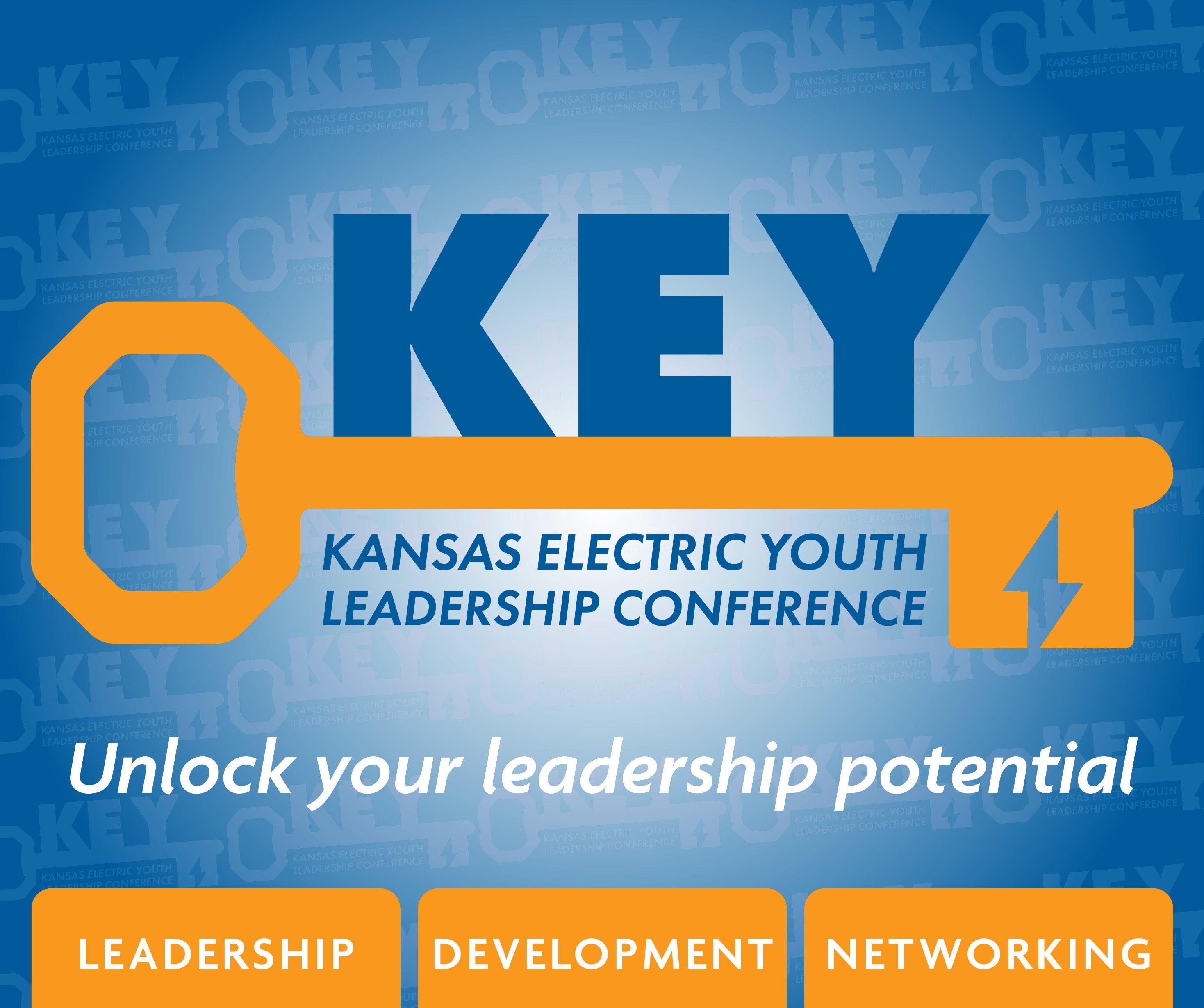 Kansas Electric Youth (KEY) Leadership Conference planned for summer 2021
With the cancellation of KEC's regular youth programs, KEC is coordinating the 2021 virtual Kansas Electric Youth (KEY) Leadership Conference. Fourteen electric cooperatives in Kansas and Oklahoma will select local students for this exclusive leadership opportunity.
The online leadership event will take place during the week of June 21.
The conference will focus each morning on different aspects of leadership and will include engaging speakers, dynamic activities, and unique challenges. Networking is always a big part of the electric cooperative youth programs as delegates connect with like-minded, high-achieving teens. Through the 2021 virtual leadership experience, students can get to know their peers across the state through mentor groups and off-line chats.
Students who participate in the 2021 virtual youth leadership conference will also be eligible to apply for future statewide and national scholarship awards specifically designed for the youth program alumni.
For more information or to enroll your cooperative in this program, email Shana Read.